The rescue of Karin Hoej have ended
16 December 2021 15:19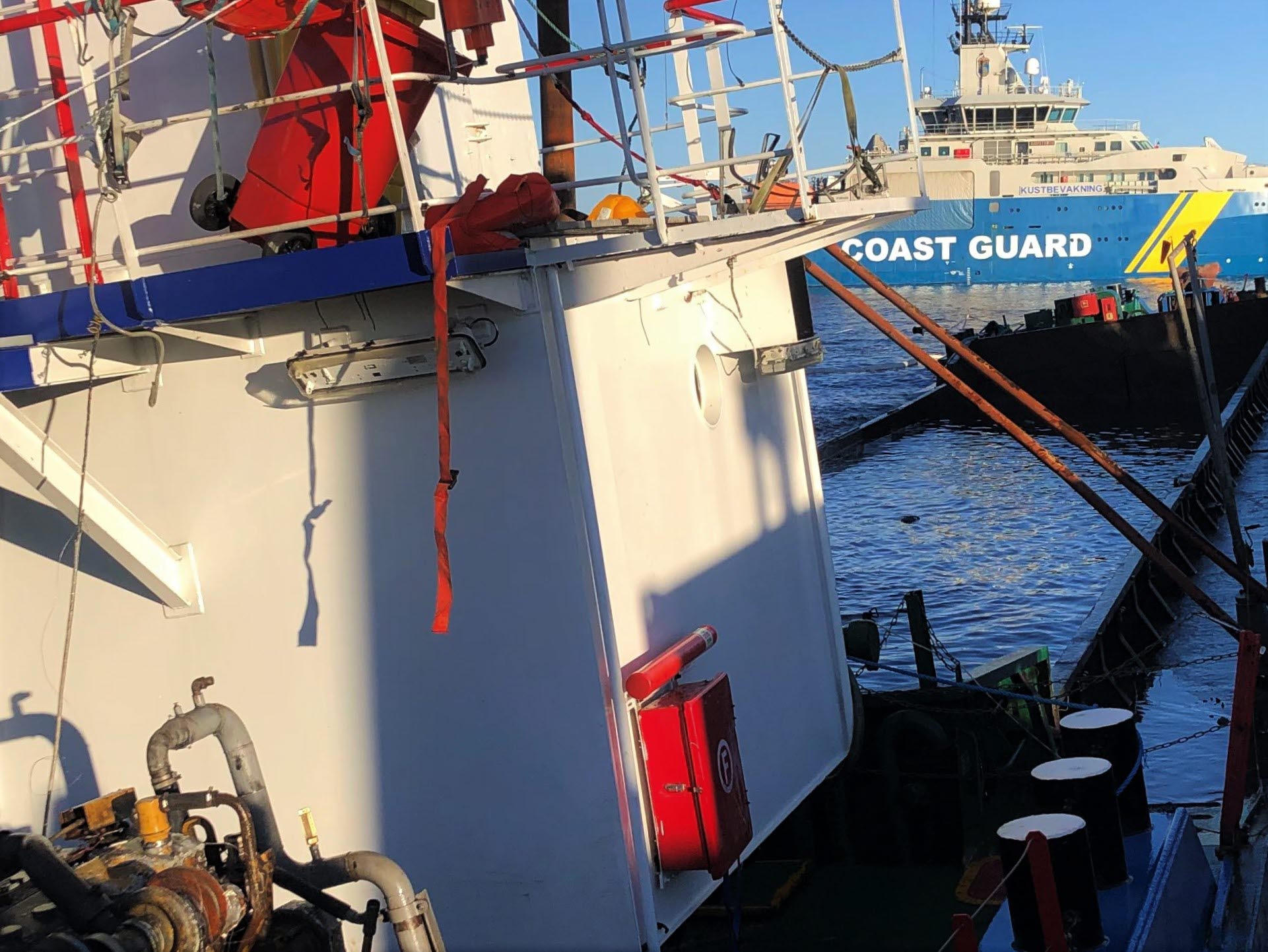 The Coast Guard continues to work on the capsized vessel Karin Hoej to prevent an oil spill. A salvage is scheduled to begin Friday morning.
The contracted salvor has presented a salvage plan that has been approved by the Coast Guard and the Swedish Transport Agency with a requirement that the lifting and turning of Karin Hoej will take place at sea. According to the salvage company, the salvage will begin on Friday morning. If it goes according to plan, Karin Hoej will then be taken to Denmark.
- Now there is a plan, and we start from it. The salvage company will begin its work on Friday morning. Should complications arise, the salvage plan may need to be adjusted and approved again, says Fredrik Gustafsson, rescue leader at the Coast Guard.
- The Coast Guard will also go on board the ship, to investigate the spaces for the crew member who is still missing, says Fredrik Gustafsson.
A small amount of oil came out to sea on Wednesday, in connection with the ship moving and changing position.
- Since yesterday, the outflow of oil has decreased. The focus for the next 24 hours is to ensure that nothing more leaks out, says rescue leader Fredrik Gustafsson.
The Coast Guard has two ships and an aircraft in place on Thursday morning.
- With the help of the Sea Rescue Society, we lay out booms to prevent further oil from spreading into the sea, as far as possible. For the same reason, we have also inspected the wreck with divers to see if it is possible to carry out sealing work under the surface, says rescue leader Fredrik Gustafsson.
Karin Hoej is standing still right now, with the stern towards the bottom and the bow above the water surface. The weather is favorable at the moment with light winds.
A preliminary investigation is underway, where one person is in custody on suspicion of gross negligence in maritime traffic, aggravated sea drunkenness and aggravated causing another's death. Another person is suspected of gross sea drunkenness. Questions about the criminal investigation are answered by the Public Prosecutor's Office.
Changed 20 December 2021 10:56